Discover how automation and patient collections are revolutionizing medical billing and driving revenue growth in the healthcare industry.
The healthcare industry, particularly the financial health of physician practices and outpatient care facilities, was among the most affected by the COVID-19 pandemic. The increased costs, staffing shortages, and margin erosion forced healthcare facilities to look for innovative solutions to streamline operations and optimize revenue management. Outsourcing revenue cycle management to a third-party billing service became an increasingly attractive option for healthcare practices rather than dealing with the overhead costs of in-house billing specialists and the headache of staff turnover.
The Increased Demand for Revenue Cycle Outsourcing Creates a Positive Outlook for Medical Billing Services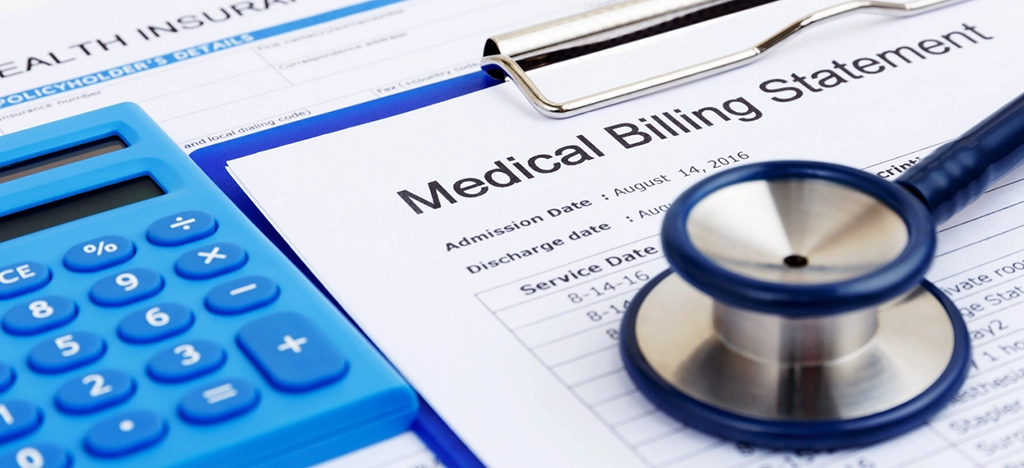 Medical billers are optimistic about the industry's future as medical offices become more proactive with their billing processes, reducing financial problems and regulatory risks. Various factors have led to this rising positive outlook on revenue cycle outsourcing among medical billing companies. These include:
The increasing complexity of coding and billing
Potential for increased revenue
Reduced outsourcing costs in comparison to an in-house billing team 
Also, the COVID-19 pandemic has raised awareness of revenue cycle outsourcing, particularly for medical billing. A 2022 report by Kaufman Hall found that outsourcing revenue cycle functions were the most common area of outsourcing solutions for hospital and health system leaders.
The medical billing outsourcing market is expected to keep growing, with a study published by Future Market Insights anticipating a compound annual growth rate of 16% from 2022-2032 and a $55.6 billion valuation by the year 2032. While data suggests a booming landscape for medical billing services, medical billing companies aren't the only ones who benefit from this change in the healthcare landscape. Physicians also gain improved efficiency and accuracy, deeper insight into their revenue cycle, and increased revenue opportunities previously lost due to poor billing practices.
Opportunities and Challenges for US-Based Medical Billing Companies in the Revenue Cycle Outsourcing Industry 
US medical billing companies face challenges and opportunities in the revenue cycle outsourcing industry. While the COVID-19 pandemic sparked greater interest in revenue cycle outsourcing, several independent practices have closed since the pandemic's start. On the other hand, the popularity of offshore medical billing outsourcers and healthcare consolidation has also impacted the medical billing industry in the country.  
Different from their offshore counterparts, small, US-based medical billing companies did not receive a boost in demand, with 39% of the companies acquiring just one to five new customers since 2020. 
According to small medical billing companies, healthcare consolidation is a significant risk to their businesses, especially the larger entities' purchase of small practices and clinics. In addition, other medical billing companies believe that providers leaving practices for retirement or larger healthcare systems is a significant risk for the industry. 
But despite these challenges, automation creates an opportunity for companies. 
For doctors, managing the business end of medicine can occasionally be challenging. Even if you have an excellent medical staff, revenue cycle management (RCM) inefficiencies are common, resulting in financial losses. Outsourcing all revenue cycle management tasks, including medical billing and coding, can improve concentration on medical treatments and allow physicians to focus on improving medical services.
Streamlining Workflows and Boosting Revenue: The Potential of Automation in Medical Billing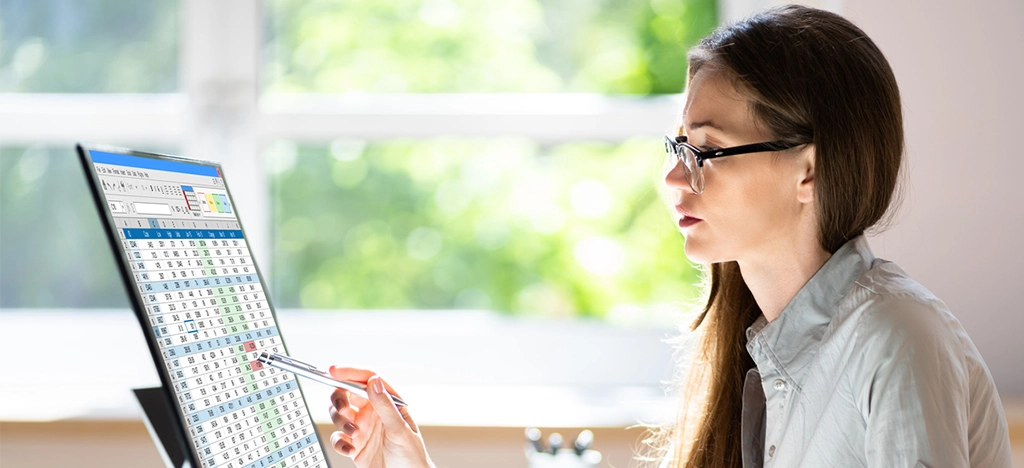 Despite the benefits of automating medical billing, many medical billing companies are not leveraging automation to manage workflow. As a result, these companies are missing the benefits associated with automation, including:
Cost optimization, processing time reduction, and patient experience improvement 
Automation of revenue cycle tasks such as claims and billings
Cost and time reduction per claim
In addition, medical billing providers can enhance their services with technology that addresses key challenges such as:
Unburdening billing staff
Streamlining claims submissions and edits
Decreasing denials 
Accelerating reimbursements
Identifying trends causing denials and write-offs
Improving cash flow for provider partners while improving their patients' billing experience
Using an all-in-one billing software like BillFlash can help you overcome bill management, payments, and collections challenges. Additionally, the software integrates with over 100 billing applications to streamline processes into one easy-to-use interface, increasing payments by more than 60%. 
BillFlash automates billing by streamlining billing operations and providing convenient patient payment options. It allows you to easily review and approve statements, edit messages, change statement colors, and more.  
By combining the reliability of professionally mailed bills with the responsiveness of electronic billing communications that enable patient-preferred payment methods, BillFlash helps providers get paid faster.  
Patient Collections: Challenges and Opportunities for Medical Billing Companies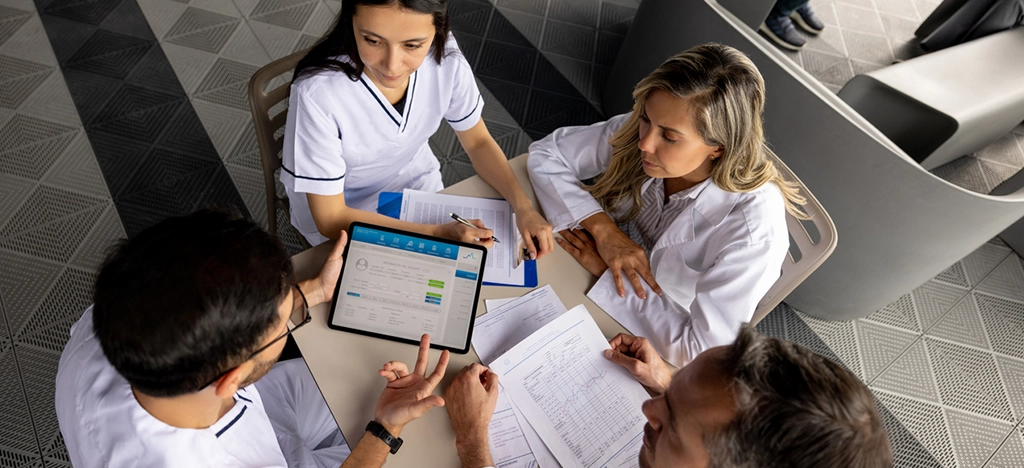 Additionally, many medical billing companies face numerous challenges when it comes to effective patient collections, including:
Building the right team of experienced medical billing specialists that can help increase revenue and improve processes.
Keeping patient information up to date can be difficult due to the ever-changing nature of insurance coverage.
Collecting balances from patients often requires direct communication, which can be time-consuming for medical billing staff.
 Despite these challenges, the industry has many opportunities for improving patient collections. For example; 
Providing quality customer support and payment accessibility can help ensure that payments are made on time.
Notifying patients of their financial responsibility through multiple methods (mail, email, and text) can improve the likelihood that patients pay their bills on time.
Technology can also play a key role in streamlining the billing process by giving patients numerous ways to pay through digital transactions.
Using data and technology coupled with compassionate billing is vital to a modern, successful patient collections strategy.
Market Growth and Provider Selection: The Impact of COVID-19 on Medical Billing Outsourcing
The COVID-19 pandemic has impacted the market growth of medical billing outsourcing and provider selection. As testing becomes more sophisticated and providers make additional choices around selecting and administering these tests, billing, and coding are more complex. 
And even as companies resume their operations and adapt to the new normal, it's hard to ignore how the COVID-19 disruption has increased healthcare coding and billing errors, making it harder for patients to receive treatment at a medical provider. To overcome this, doctors and hospitals are outsourcing financial operations as they can no longer afford the expenses of maintaining in-house service. Some factors they consider when choosing a provider for financial operations include experience with an EHR system. 
Suppose you are worried that offsite medical billing solutions will be difficult to integrate with your current EHR systems and processes. To avoid this, select a provider with extensive knowledge of major EHR systems or one that adjusts to you. Outsourcing medical billing enables you to remove difficulties, impediments, and distractions that would otherwise limit your organization from growing. 
RCM Solutions for Medical Practices and Medical Billing Services
If you're a medical practice looking for a cost-effective solution for outsourcing your revenue cycle management, BillFlash offers a comprehensive Revenue Cycle Management Service. Our US-based team of experts will handle every aspect of the claim submissions process to ensure you're billing to the highest level possible and avoiding costly billing errors that lead to denials. We'll also handle all incoming billing questions, so your staff can stop spending hours on the phone and instead focus on providing exceptional care to your patients. 
By utilizing BillFlash RCM services you'll benefit from deeper insights into your revenue cycle. Your account manager will meet with you monthly to review opportunities for improving your practice's cash flow with actionable insights.
While most third-party medical billing services may consider an RCM service to be in direct competition with the services they offer, this school of thought can be severely limiting when it comes to growing your medical billing company. By partnering with BillFlash RCM Services, medical billing services have the opportunity to expand their business to serve practices they were previously unable to serve. With licensed medical billing specialists in all 50 states, using BillFlash RCM services can help you supplement the states you are able to do business in. Additionally, we have experts available for virtually every specialty, with in-depth knowledge of nearly any EHR software, overcoming frequent inhibitors to growth for most billing services. 
Bottomline, whether you're a small healthcare practice desiring to optimize your revenue cycle management, or a medical billing service looking to automate your process with medical billing software or wanting to grow your book of business, consider BillFlash your one-stop shop. The software comes with top-of-the-line billing, payment, collections, & RCM services for your business. Schedule a demo today!